Link or embed media on the Ensemble media server
You may choose to either link to media or embed media in your course page.
Linking to the Ensemble server is faster to set up, but it takes the viewer away from the original page.

Note: by default, anyone with the link can view media, so unless the content should be shared with the world, be sure your course is password-protected.

We recommend embedding the media, which leaves a media player with your content embedded in your page.
Link to media
Link to media by clicking on the permalink link on the media page, which you can then share on a Moodle course page or web page. In Moodle, you can create a URL resource and paste in the permalink, or you can highlight words in a text block and create a hyperlink to the media.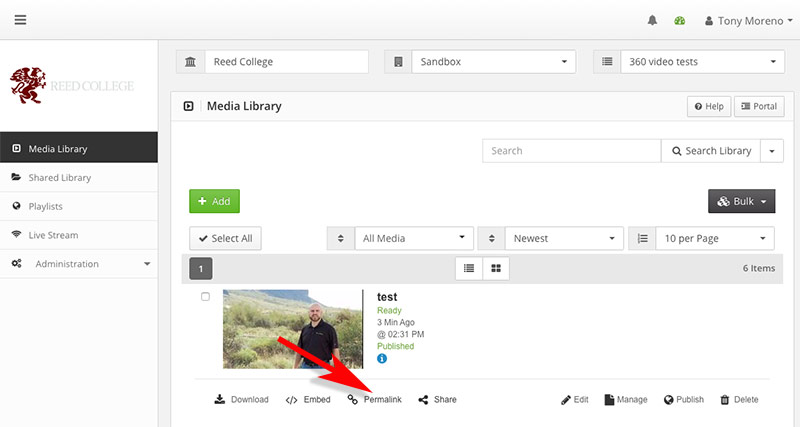 Click on the Permalink button; a new window will appear with a link to the selected video, and a list of options that can be selected to allow the viewers to be able to see your annotations, a transcript of the video, etc.


Select which options you wish to include with your video, and then the provided link can be shared.

Download video (optional, off by default). If you want make the video downloadable, click on the "Additional Settings" link, then choose the "Download Link" selection box.

When viewing the video, the download link should appear at the top right of the video.


If you have multiple videos you want to link to, you will want to read the help page on how to create ensemble playlists.
Embed media
If you instead want to embed the media rather than link to it, choose one of the options below: