Uploading to Ensemble via a Dropbox link
You can upload media to Ensemble (Reed's media server) by clicking on a Dropbox link set up by ITS staff and provided by your instructor. The URL will look something like https://ensemble.reed.edu/Dropbox/xyz.
When you click on the link, it will look similar to this: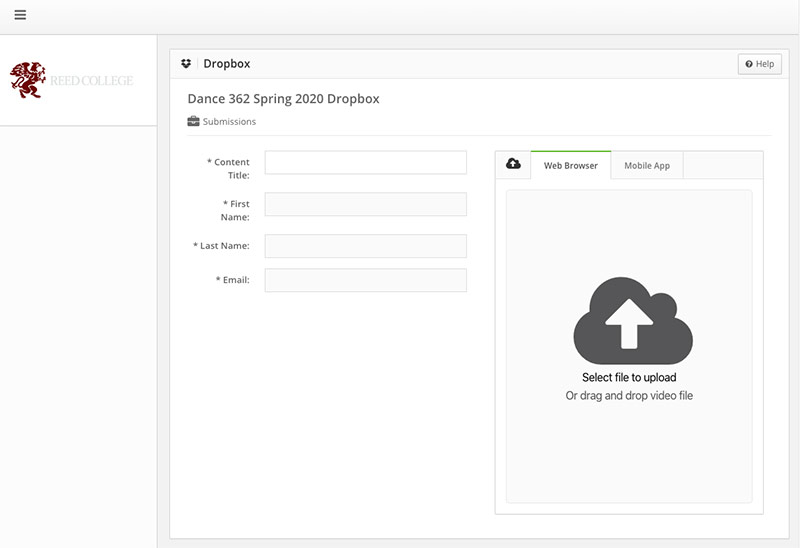 Enter an appropriate title for you content, as well as your contact information.
To add your file, either drag-and-drop the file into the upload area or click on the arrow icon to locate the media on your device.
Content submitted from a Dropbox will appear either on your course Moodle page or another web page that is configured to display the content. 
If you have any questions about Ensemble, or have any issues with the upload process, we are here to help. You can reach the remote teaching team at remote-teaching@reed.edu.