Social Justice Research and Education Fund
From the generous support of Kathy and Alex Martinez '73, a Reed alumni trustee, and the Dougherty Foundation, the Social Justice Research and Education Fund offers funding to support any type of summer internship opportunity: public sector, private, not-for-profit, business, entrepreneurial, or other unpaid summer internship. This award offers you the opportunity to gain valuable experience relevant to career development or academic aspirations.
The Social Justice Research and Education Fund especially encourages applications from students from historically underrepresented or marginalized backgrounds. All students who apply to the 2018 Social Justice Research and Education Fund are also automatically considered for a 2018 Summer Internship Award.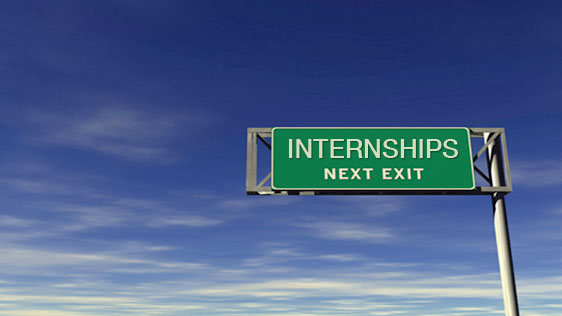 Basic award amounts for 2018 recipients will be up to $4,000 for a minimum of eight weeks of full time engagement.  Deadline: March 30, 2018 12:01 PM (noon)
Eligibility
All currently enrolled students in good academic standing are eligible to apply, including graduating seniors. Graduating seniors must particularly address in their application essay what role this opportunity plays in helping them transition to their first post-Reed destination.
To Apply
Need Help?
CLBR staff is eager to guide students through this entire process, including finding an internship and completing each step of the process to apply to Reed's sponsored-grants. Make an appointment with Charles Daniel in Handshake.
Application Steps
Grant applications are available online.  Select "Internship Awards" and then be sure to select the check box and complete the short-answer for the Social Justice award.
There are three elements to the online form:
1. An up-to-date copy of your resume summarizing any work and volunteer experiences relevant to the opportunity you are applying for.  Please include your name in the file name and save in PDF format. 
2. A detailed project description:  Upload a document of no more than 1,000 words including the following components: 
One-paragraph introduction that succinctly summarizes your proposed internship and the benefits to you.
Description of the mission and purpose of your host organization.
Description of the work/project/activities you anticipate doing as well as a description of your motivation and interest in this area.
Summary of the skills, knowledge, or other relevant preparation you will bring to this position.
Outline of the desired educational outcomes of this experience and how they apply to your goals.
Contact information (names, telephone numbers, and email addresses) for your host organization contacts.
If your proposal is chosen for funding, before you receive the award, it is required that your sponsoring organization provide an email or scanned letter addressed to beyondreed@reed.edu acknowledging that you will be engaged in the project for which you receive the funds.
3. Detailed budget of your expenses and an explanation of how you will cover any expenses that exceed the award amount
Review & Notification
Proposals will be judged on a competitive basis on their relevance to your field of study or post-Reed goals; the quality and thoughtfulness of the summer plan (what you hope to learn or experience and how) and the ability of the sponsoring organization to support your learning.  Successful applicants will respond fully to each of the essay prompts and provide a coherent and compelling narrative outlining their motivation to pursue the proposed plan as well as the anticipated outcomes.
Responsibilities
Prior to receiving funding, you must submit a letter of confirmation from your organization acknowledging your internship agreement as well as the acceptance and liability agreement with Reed College.
You agree to participate in a post-program reflection and action-planning session on your return to campus (graduating seniors are exempt from this requirement).
You agree to write and submit social media and/or blog postings over the summer as requested by the Center for Life Beyond Reed. 
Travel Restrictions
Travel restrictions for awards that originate or pass through Reed's business office usually follow State Department travel warning criteria. If you suspect that your proposed location of study may present safety or security risks, please consult the U.S. Department of State Travel Warnings Section. If a project proposal includes travel to locations that may present safety or security risks, especially as identified by the State Department travel warning criteria, special note must be made in the proposal, and additional information may be requested before permission is determined.
The Reed College Summer Internship Awards are tentative until travel permission has been received from the Reed College coordinators of such awards via completion of an award agreement that outlines conditions of acceptance. Students who do not receive permission to travel will not be allowed to use such funds for their proposed project; however, accommodations for an alternate location may be made at the discretion of the coordinators of the awards.